10 Winter Outfits Help You Spend this Winter Beautifully and Warmly!
November 22,2021
Many people find it difficult to dress in winter: because they look too fat if they wear more and do not keep warm if they wear less. So how to wear clothes in winter to keep warm and look good? Don't worry, we will provide you with 10 winter outfits to help you spend this winter beautifully and warmly!
Down jacket matching
Look 1: Down jacket + leggings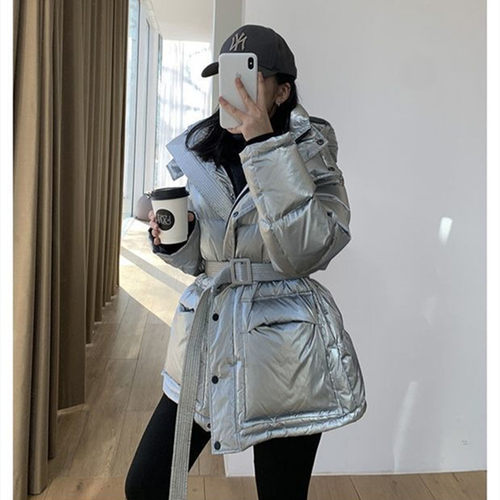 The down jacket is a very fluffy single product, so it has a fat effect to a certain extent. Therefore, women with slightly fat upper bodies should learn to use accessories to weaken their fluffy feeling. Women with thin waists can choose down jackets with their belts. The simple waist design not only creates a perfect waist but also achieves the effect of looking thin.
Look 2: Down jacket + wide-leg pants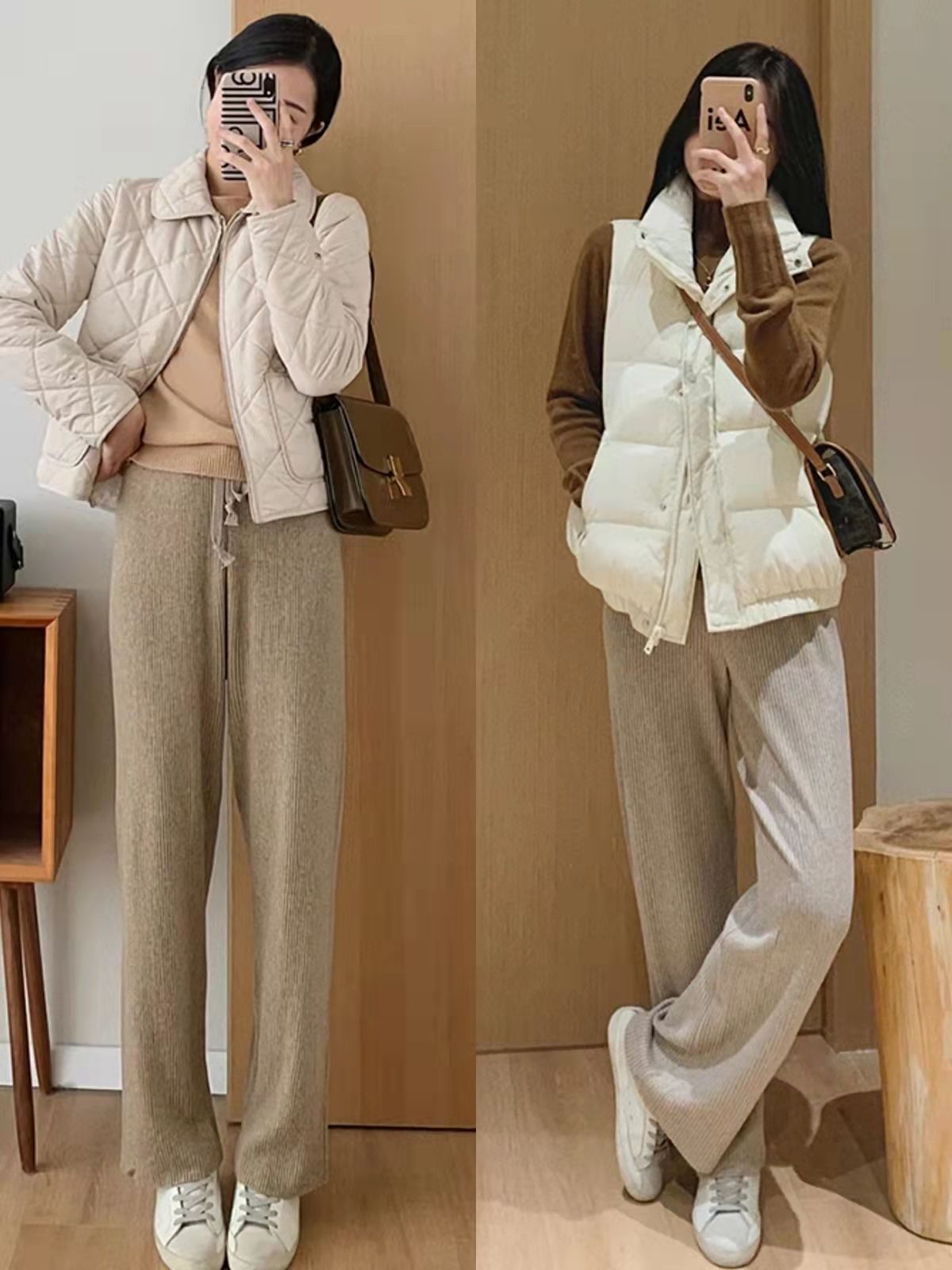 The fabric of corduroy is loved by many girls in autumn and winter. It feels comfortable and delicate and has a strong warmth retention effect. The style of the bread jacket will be more suitable for thin women, and the inherent fluffy feel will make the figure plumper, but the slightly fat women will have a strong feeling when worn.
Look 3: Down jacket + dress
Longer down jackets will keep warmer and more comfortable than shorter ones. The H version of the down jacket has a good covering effect, which is more suitable for women with thick legs and wide hips and can easily cover defects. The fabric of the down jacket has a sense of luster, coupled with the embellishment of the small fur collar, flutters with the wind, and the overall fashion is straight up.
Look 4: Down jacket + knitted skirt
The simple and comfortable collocation of the same color is very suitable for beginners to try. For down jackets with fur collars, it is not recommended to choose high-necked sweaters inside, as there will be a bloated effect, perhaps choosing a low-neck is more refined. With the same color system, pay attention to the transition of shades, and the gradation effect is more obvious and will not be dull.
Look 5: Down jacket + jeans
This should be the most common and versatile match. Tight-fitting jeans are perfect for a down jacket with a strong fluffy effect. The style of a down jacket can be long or short, with or without a fur collar, as what you like.
Coat matching
Look 6: coat + skirt
Skirts are undoubtedly one of the items that create a feminine temperament, and they can easily cover the shortcomings of the lower body. The mid-length skirt is designed with careful slitting, with a little temptation. The coarse woolen coat is very textured, and the crisp fabric also does not lose its aura.
Women who pursue a sense of gentleness and exquisiteness can choose some temperament tones such as milk coffee and camel. The black coat will give people a low-key and restrained effect.
Look 7: Coat + jeans
This is also a very everyday match. If you want to create a different style, you can start with the color. If you want a sense of youth and age reduction, you can choose light-colored coats such as yellow, pink, and off-white. For mature professional women, the calm and low-key brick red may be the best choice. Brick red does not have the ostentatiousness of bright red, but it has a restrained and low-key mature charm.
For a fat figure, it is recommended to choose a three-dimensional and thin H-shaped coat, with smooth three-dimensional line tailoring, which is generous and subtle to cover the small fat on the body.
Look 8: Coat + black pants
The classic retro brown with a slightly whitish tone is trendy and boring. The unique temperament of the large lapel design has been very popular in recent years, with a bit of workplace aura, and the V-neck can have the effect of modifying the face to a certain extent.
The coat reaches the calf length. Short women are not recommended to try it. It will have a short and fat effect. Maybe choose a short coat with high-waist pants to create a perfect body proportion, which is tall and thin.
Look 9: Coat + suit pants
In the early autumn period, you may not be able to wear heavy sweaters. It is more feminine to choose delicate and soft satin shirts. At the same time, the coarse woolen fabric of the coat can be significantly different from the innerwear, and the brightness brought by the two completely different fabrics will also be different. The contrast between black and white is more fashionable.
Look 10: Coat + dress
This is a more trouble-free collocation. Wear an ankle-length dress on the inside and a coat of the same length on the outside and you can go out. But short women must not wear this way, this way of dressing will lower the body. Short women can choose a dress that is up to knee-length, and the outer coat can be of any length. Wear boots with heels, which are warm and beautiful.
Okay, "How to dress beautifully and warmly in winter?" is here for the time being. If you have any coups, please leave a message!
That's it for today~ See you in the next issue! (👂Secretly, we will talk about how to wear Korean style in the next issue.)
By Stella Yu